Rich Rudin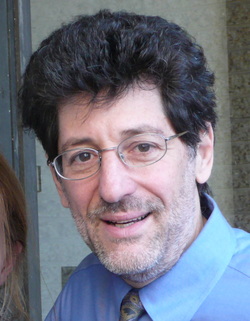 Founder & Director of Maplewood Music Studio, Rich Rudin received his Bachelor and Master of Music degrees in theory and composition from Temple University. His other major area of study was piano - focusing on classical music. Rich has performed regularly throughout the Delaware Valley, playing in a wide variety of styles: classical, jazz, pop, folk, rock, etc. and has composed hundreds of works in many different musical styles including music for orchestra, chamber ensembles, solo piano and scores for several local films. His CD "Compositions" features 13 original jazz compositions showing his many musical influences. Karl Stark of the Philadelphia Inquirer, in his 3 and a half star review, calls "Compositions" a "luminous recording", "full of bravura moments", showing "a masterly use of color". Rich has been teaching piano, music theory & composition privately since 1970 and founded Maplewood Music Studio in 1980.


---
Russell Joell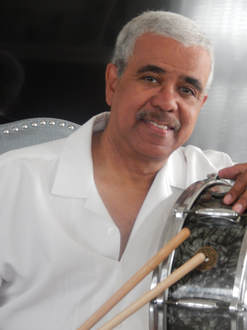 Russell is a drum teacher at Maplewood's Chestnut Hill location, sharing his deep spirit and passion for teaching and performing. Russell Joell is a drummer, percussionist and recording musician, who has worked with artists in the musical styles of R&B, Jazz, Latin, and Gospel. A native of Philadelphia, one of his earliest performances was playing with Patti Labelle. He has studied with instructors Brian Lizzi, Craig Mc Iver, and Carl Mattola. Russell has recorded and played with artists such as Beau Jazz, Walter Bell and the Latin Jazz Unit, Key Boardist, Chappy Washington, Frankie the Soul Man Auston and R&B Singer, Barbara Mason. Also Russell has toured extensively with Georgie Bonds. He values the opportunity to educate students in theory and in practice.
---
Myanna Harvey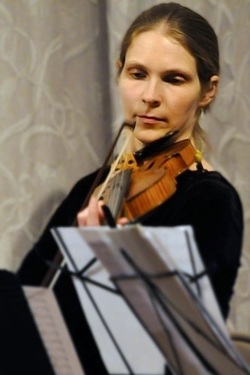 Myanna Harvey is a violin and viola teacher at the Chestnut Hill and Germantown locations. She studied violin performance and music education at Temple University under Estelle Kerner and has also studied in Master Classes with David Cerone and Elmar Oliveira. In addition to classical music Marian has a strong interest in championing new and lesser known composers. In addition to performing with the Philmore Ensemble and Harvey String Duo, Myanna has premiered works by contemporary composers such as Brian Ciach, Hilary Koprowski, and Andrea Clearfield. She has worked as Principal Conductor of the Cheltenham Youth Orchestra and Conductor of the Summer Orchestra Program at the Albert School, in addition to teaching privately since 2008. She believes that students of any age and level can enrich their lives through a personal relationship with music.


---
Ian Mayer
Ian is a guitar teacher at Maplewood's Chestnut Hill and Germantown locations. Having studied guitar since childhood with such esteemed guitarists as Jonathan Klales, Steve Giordano and John Penn, Ian realized his own penchant for teaching and sharing his music early on. Excelling in classical and rock genres, Ian has performed many solo and ensemble both locally at venues such as World Cafe and various productions in the tri-state area. Ian is a gifted, personable teacher who connects organically not only with the music, but with students at all levels of learning.
---
Rachel Cama Nemer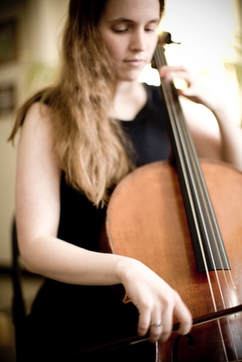 Rachel began studying cello at age 4 in nearby Ithaca, New York. Upon graduating from high school, she continued her education in cello and music history, receiving a Bachelor of Arts in Music from Pennsylvania State University. She completed both a Masters degree in Musicology at Brandeis University and a Graduate Performance Diploma in Early Music at the Longy School of Music.
Currently, Rachel teaches and performs on viola da gamba and cello (including the Baroque version of the instrument) throughout the country and abroad. She can also be heard as a professional choral singer. She has collaborated with ensembles such as the Philadelphia-based The Buxtehude Consort and The Divine Hand Ensemble. Rachel has instructed viola da gamba and cello at workshops in New England, Toronto, at the Amherst Early Music Festival and at Brandeis University, in addition to promoting these instruments through outreach programs.
Her unique approach to the cello, an instrument that can play any repertoire, is informed by "early" Western European music, traditional folk and today's popular music. She has also been working as a yoga instructor for years and possesses a deep knowledge of body mechanics in relation to performing.
---
Larry Cohen
Larry Cohen is a teacher as well as performing and recording artist, and provides outstanding tutelage in piano, electric and acoustic bass, guitar, improvisation, and music theory. He is additionally a composer, arranger, and sound consultant. Recognized internationally as a founding and touring member of the bluegrass band, Skyline, Larry has additionally accompanied many well-known musicians such as Bela Fleck, Alison Krauss, Mike Marshall, and Pete Seeger to name only a few. Encompassing an enormous variety of musical styles, his teaching approach is rich and multi-faceted. He is delighted and honored to be part of Maplewood's staff.
---
Paul Butler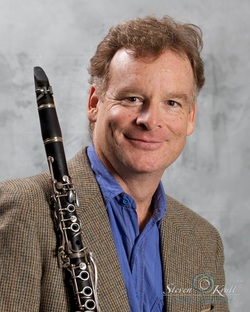 Paul Butler is one of Maplewood's flute, clarinet, saxophone and piano teachers at the Chestnut Hill location. Also teaching piano and ensemble, Paul is a multi-talented instructor committed to sharing his passion for music with children and adult musicians of all ages. Also a gifted performer and improvisor, Paul's music can be heard in live performance and on numerous recordings, including collaboration with Grammy Award-winning cellist David Darling. In 1999, Paul and the Hot House Trio (with Eric Henry, Jim Smith) were selected Jazz Ambassadors to the Middle East by the U.S. State Department and the Department of Cultural Exchange. As Jazz Ambassadors, they performed and taught in Syria, Jordan, Qatar, Bahrain, Morocco, and Tunisia. Paul holds a Bachelor of Music in Music Education degree from Mansfield University and is a certified Music for People teacher, leading workshops in music improvisation for self-expression.
---
Rachel Mayer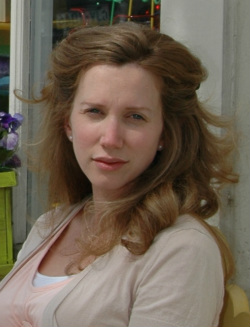 Rachel Mayer began her private studies of piano at the age of 6, studying under the gifted Nedra Smith throughout her childhood and teenage years, and continued to study later under Maplewood's own Rich Rudin. Rachel realized her own gift for teaching in early adulthood, and over the years her love of music and artistry has only grown stronger- and more contagious! Primarily using a classical approach, Rachel teaches beginner and intermediate piano students at both the Chestnut Hill and Germantown locations, as well as piano classes. She is thrilled to be able to challenge and coach her piano students as they seek to develop the skills and knowledge that will serve them for a lifetime.
---
Harry "Butch" Reed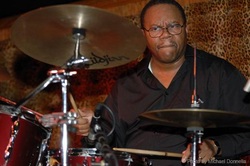 Harry a.k.a Butch is Maplewood's main drum teacher at the Germantown location. Butch started playing drums at a very early age educated at the Settlement Music School, and through private instruction with Carl Mottola and Skeets Marsh. In addition to teaching, he has toured with several well known musicians including John Blake, The Onus, The Andrew Neu Group and The Electric Mingus Project. He has also been a member of the Philadelphia Clef Club Jazz Big Band and the Don Wilson Big Band. His percussion skills have been showcased at The Berks Jazz Festival, Trenton Jazz Festival, Lancaster, Lebanon and Bethlehem Pa Jazz Festivals performing with jazz notables Larry McKenna, John Swana, Tony Micelli, Gerald Veasley, and many others.


---
John "Jocko" MacNelly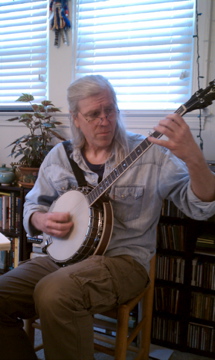 Jocko MacNelly is Maplewood's primary jazz guitar, banjo and ukelele instructor. Also teaching classical guitar and electric bass, Jocko additionally excels as a composer, arranger and teacher. At any given moment, he is as likely to break into a calypso tune as to be writing a choral arrangement of an African soukous song. Though he considers the Blues and Soul Music to be his "base camp," he takes great joy in covering a range of styles: Jazz, R & B, calypso, reggae, Afro-Cuban, country, bluegrass, various styles from Brazil and Africa, Arab and Jewish music, along with European classical music from all periods. After fifteen years spent playing and teaching in the lively Richmond, VA music scene, he became part of the richly diverse cultural milieu of Minneapolis/St Paul. Along the way, he has recorded soundtracks, jingles and albums, as well as writing and arranging music in many genres. He has performed with such diverse talents as Billy Eckstine, Lou Donaldson, Phyllis Diller, Archie Bell, A House of Freaks, the Richmond (Va.) Symphony, Carter Beauford and Tim Reynolds. Since 1981, Jocko has been teaching in colleges and universities, both in the classroom and to instrumental students of bass and guitar. He now makes his home in Philadelphia.

---
Emma Scott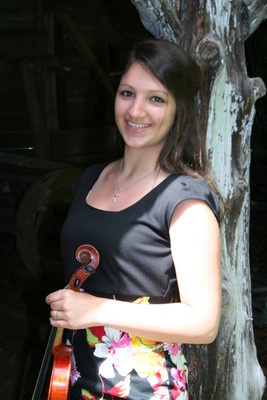 Emma Scott, violinist and pianist, has been surrounded by music her whole life. Growing up in southern Delaware in a family of musicians, Emma began taking piano lessons with her father at age 4, and then began studying violin at age 12. Observing her parents who are both, full-time, private music teachers, Emma has developed a deep knowledge and passion for teaching and sharing her music. She has performed as a soloist, in ensembles, and in many family concerts all over the tri-state area. Emma served as concertmaster of the Delaware Youth Symphony, as well as a violinist in the first violin section of the Temple Symphony Orchestra. Emma has played under the instruction of remarkable conductors such as Luis Biava and Adreas Delfs. Emma moved to Philadelphia in 2012 to study with world re-nowned violinist, Dr Vladimir Dyo. Graduating from Boyer College of Music and Dance, Temple University, with a B.M. in violin performance in May of 2016, Emma has followed her life-long dream of professional teaching and performing. Emma specializes in classical music, teaching both violin and piano to students of all ages and skill levels.


​
---
Ralph Salerno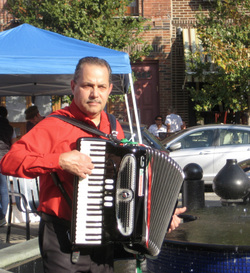 Ralph Salerno has been an accordion enthusiast since age 9. After high school, Ralph studied at the Neupauer Conservatory of Music in Philadelphia where he received a diploma in Music for Performance and Teaching on the Accordion. He has performed extensively in the tri-state area and has won several awards. He specializes in several ethnic styles of music, including Italian, French, Polish, Jewish and German, and particularly Piazzolla Tango. He teaches acoustic and midi accordion to beginner and advanced students. He is passionate about this versatile and capable instrument, and thrilled to promote the instrument at Maplewood Music Studio.

---
Sandra Day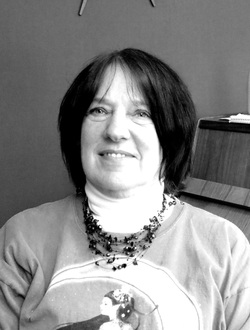 Sandra Day is Maplewood's immensely gifted voice instructor, and teaches adults, teenagers, and works with children as young as 6 in all styles of music. Sandra received the Milbank Scholarship from Princeton University to study voice; she later studied in France, Philadelphia, and New York. Sandra went on to become a co-founder of the Delaware Valley Opera Company and, since 2001, its President and General Manager. She has given many recitals & has performed a lengthy list of operatic roles which includes Nedda in I Pagliacci, Manon, Mimi in La Boheme, Amelia in The Masked Ball, Tosca, Cio-Cio San in Madama Butterfly and the leading role in two American premieres of the internationally renowned Russian composer, David Finko. Sandra is additionally a teacher of voice for 17 years at Ancillae-Assumpta Academy in Wyncote, PA and has taught privately since 1979.
---
Jeff Mayer
Jeff Mayer is a piano teacher at both the Germantown and Chestnut Hill locations. He holds a Master's Degree in Piano Performance at Temple University having studied under Charles Abramovic, and has also studied with Harvey Wedeen, Emmanuel Ax, and Ignat Solzhenitsyn. With over 16 years of teaching experience, Jeff has a strong interest in promoting music that, through science, technique and discipline, creates an emotional response.. and makes us more fully human.
---
Bill Davis
William R Davis, Jr. teaches piano, flute, clarinet and sax at the Germantown location of Maplewood Music. Bill is a graduate of Phila., College Of Bible (now known as Phila Bible Univ.) were he earned Bachelor's Degree of Art in Bible and music. Upon graduation he went into teaching fine arts and music in private schools and later eventually in Philadelphia Public School District, where he continued to teach until he retired in 2011. Bill has taught and performed in both his areas of artistic interest, (i.e. visual and performing arts- music) at various schools, conservartories and summer camps in the Phila., and Camden , N.J. areas. He also is a member of long standing with The Zion Baptist Church musical ministries were he is currently directing and writing musical arrangements for the Youth Instrumental Ensemble.
---